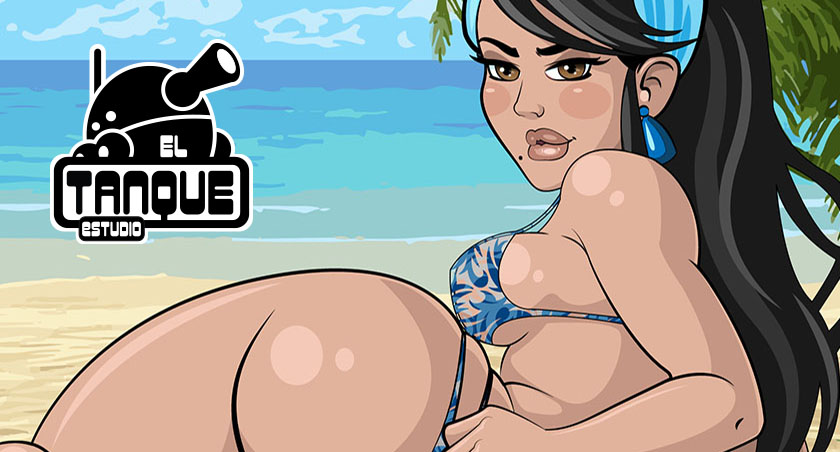 Paradise Beach – Updated - Version 0.05 Online Galleries View:
I'm creating a RPG MAKER game called Paradise Beach, using vector image draws, in which you play as a young man, who during his adolescence had training in fighting, weapons, diving and survival tactics.
During this time, you have lived with your father in your grandfather's mansion. But after the death of your father on a fishing trip, your grandfather reveals the true reason for your training, and where his fortune comes from.
You do not take this news very well, and you decide to leave that life and your grandfather, earn your life honestly as a fisher, and lead a quiet life, or at least that is your intention.
In this set of islands there are many things you can do, have fun and go out with girls, different part-time jobs. Did I mention that there are many beautiful girls?
I hope you enjoy this game, as much as I do making it.​[/b]
v0.05
This update revolves around the Jensen family, mostly... Unfortunately, there are no new combat missions or new sex scenes, I'm sorry, I focused on filling everyday events.
-Lili has new images, in the morning when exercising, in the afternoon when she argues with the MC (sexy images), and at dusk, when she is in her room.
Also, explain a little better, why she gets mad at the MC.
-Romantic bike ride with Emma at sunset, Emma's best friend Lucy visits her.
-Now you can find and give pearls to Emma. (However, the other oyster collection missions, remain blocked, because they are linked to Jackie's story.
At the moment there are five, plus a special one. but you can only play in the first one).
-You help Molly build her sandcastle and shows Gigi, on familty barbecue event, some swimming lessons, dinner event, when Lucy visits Emma.
-Finally, you can put oil on Samantha's back (and a little bit lower) during the barbecue family event.
-Event where you can help Samantha to do the shopping (it is better to have about 90 golds) You should at least know how to get to the farm and the minimarket.
-A little update when you give money to Samantha, when return from fishing.
-I have restructured the dialogues with Camila, so to advance her story you should talk to her during the mornings.
-Another bunch of bug-fixes (Missing images, switches, etc.) And maybe I add new bugs, hahaha who knows.
-New content in your room's computer (WIP).
-Now you can leave more easily where the witch lives, if you managed to find her, of course.
-Some new maps, to complete another portion of the islands.