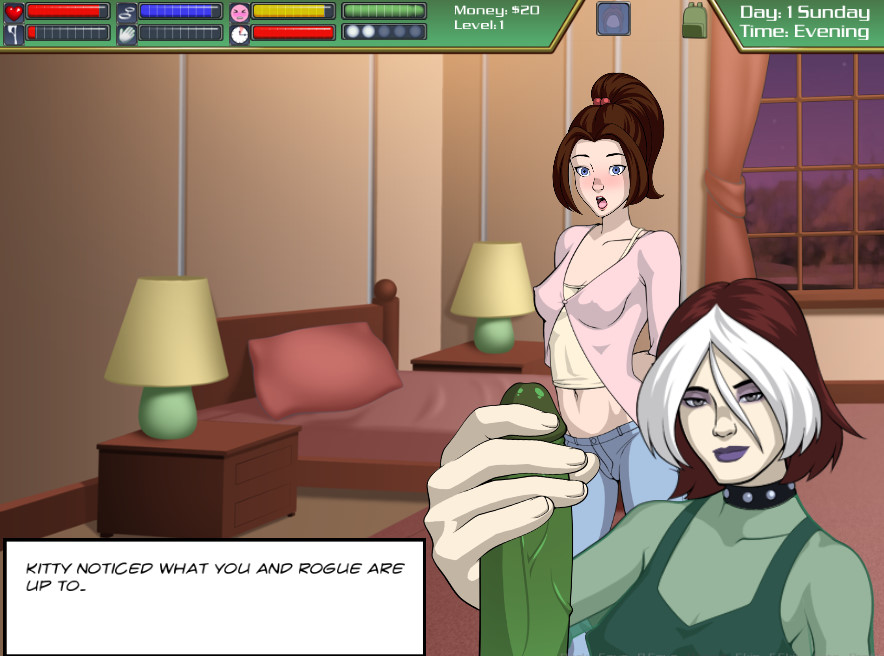 Title : Rouge-Like: Evolution - Updated - Version 0.982
Pages : 6
Size : 123 MB
Category : Adult Sex Games
Artist : Oni
Added on 16.03.2019
Views : 90
Comments : 0
Rouge-Like: Evolution - Updated - Version 0.982 Online Galleries View:
Changelog:
-Laura has a lot of new content. She has her chat menus, wardrobe, dating, studying, showering, sleepovers, kissing, fondling, HJs, BJs, masturbation, etc. She should now start wandering the school like the other girls.
-I also added a new outfit for Laura, a jacket, skirt, corset, lace panties, and stockings (with and without garterbelt).
-Kitty has a new flirting mechanic that isn't active in the first build, but I hope to finish up within the next couple patches, as well as some other small content for Laura.
Known Issues:
-Laura's BJ animations might have some janky transitions between them if you swap speeds a lot, I think it's a memory/caching thing, trying to figure out the best way to fix that.
-More of a concern than a known issue, but if you find yourself in a scenario where Laura is doing a sex act that isn't listed above, and doesn't seem to work quite right, let me know, it may be one that isn't "built" yet and I left some loophole in to reach it.
m. It may not fix saves that are already into the "morning" phase, but should at least fix new sleepover attempts. If the errors keep coming, I'll try something else. ;) I should point out, if those errors do keep occurring, I don't need the full traceback, just let me know the first bit where it says the file and line number and type of error.
It also makes some tweaks to the clothing girls wear while in the shower room, I made some changes intended to prevent them staying in their towels all day, but they may have gone a bit further than necessary, so I scaled it back. Let me know if there are still cases of the girls showing up in towels in places where this is unexpected. I also made a tweak that should correct issues in which while the girls were masturbating, if you came they would get out of position, and not return to their intended positions afterward.