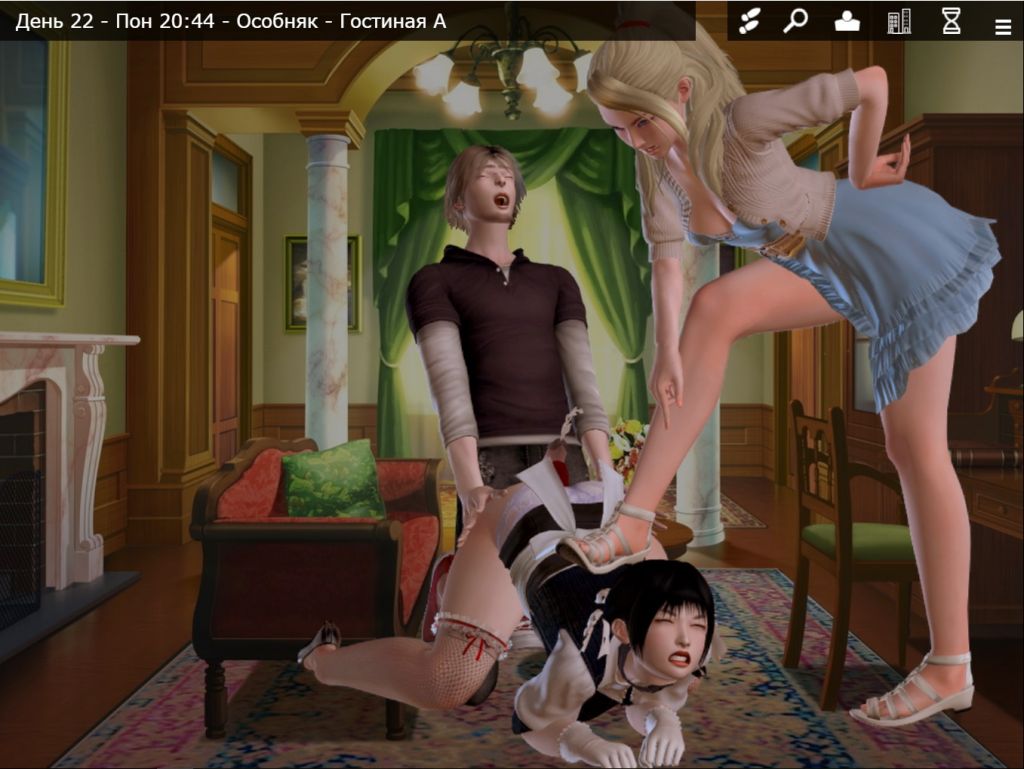 Glassix – Updated - Version 0.33 + Walkthrough Online Galleries View:
You follow the story of the protagonist who gets his hands on a suspicious item. Those glasses allow him to see through clothes and use some inception on his targets to make them more receptive to rather peculiar orders…
During story, you'll be following several objectives which will introduce you to the townsfolk and on your free time, you'll be able to roam the town and interact with them, giving them orders which they might or might not follow depending on their relation and obedience towards you.
All your decisions have an impact on how they see you which will lead to different story paths.
The game uses a system of obedience and relation to determine whether the girl will follow your orders. You'll be able to increase the girl's relation and obedience by giving simple orders and you will have to train them daily to make them more obedient.
There are 4 level of obedience and each time you reach a certain amount of obedience, you'll have to trigger a special event with the girl to unlock the next obedience level
General:

Added pagination in Gallery
Added good endings for Aiko, Rin, Ayumi, Okimi, Sarah and Ryoko
Bad endings renamed to Slave Endings to remove confusion
Good endings have been renamed Lover Endings to remove confusion
New Sex options
Eimi & Yae Level 1
Special Pact scene for the twins
Marilyn (Town Hall secretary) Level 1
New H-events for Sarah about her secret past
New H-event for Hanae and vaginal sex
Town expansion
Added Eimi and Yae apartment in Northside Station
Added Marilyn Apartment in Westside Street D

Bug Corrections:

Added Missing Utako and Hanae in the virgin spell corruption options
Solved bug where some follow up events wouldn't trigger
Corrected missing image during Yatsume bj bath and toilet options
Fixed incorrect image during Easter event while choosing Okimi's anal scene with Kana
Added missing translations in Gallery mode.